MERCEDES-BENZ GLC 220
d AMG 4M 4Matic 9G-Tronic 194HP Panorama
Book Now
With an advance of 200€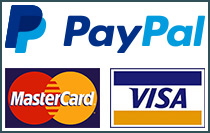 | | |
| --- | --- |
| Condition | used |
| Registration year | 01/2021 |
| Mileage | 16.800 |
| Fuel | Diesel |
| Displacement | 1950 Cm³ |
| Power | 143 KW / 194 CV |
| Gearbox type | Automatic (9) |
| External color | Gray metallized |
| Interior color | Leather/Alcantara Black |
| | |
| --- | --- |
| Seats | 5 |
| Doors | 5 |
| Weight | 1835 Kg |
| Emission Class | Euro 6d-TEMP |
| Fiscal HP | 20 |
| Warranty | 12 months |
| Previous owners | 1 |
| Traction | AWD |
Consumptions
| | |
| --- | --- |
| Urban consumption | 5.9 l/100 km |
| Extraurban consumption | 4.9 l/100 km |
| Mixed consumption | 5.2 l/100 km |
| CO2 Emission | 137.0 g/km |
Exterior and interior sizes
Energy efficiency (emissions / KM)
Description
GLC 220 d AMG 4M 4Matic 9G-Tronic 194HP Panorama
1 Hand, absolut erledigt und unfallfrei, Nichtraucher, keine Dellen, keine Kratzer.
Alle Reparaturen werden von der Hersteller-Garantie (von 12 bis 24 Monaten) direkt ab Werkverwaltung.
Wir garantieren ihnen eine Einsparung von Zeit und Geld indir wir wir für Sie um zu Phasen des notwendigen Einflusses.
Unsere Autos ändern wir in ganz Europa aus.
Wir sprechen Deutsch, Englisch, Italienisch, Français und Serbo Kroatisch.
Parliamo Italiano. Consegnia e immatruicolazione in tutta Italia.
Wir sprechen italienische Lieferung und Autokennzeichen in ganz Italien.
NOUS PARLONS FRANÇAIS UND LIVRONS DES VOITURES DANS TOUTE Die EU.
Pricamo srpsko hrvatski isporuka automobila u cijeloj EU.
Gerne holen wir Sie kostenlos vom Flughafen ab!
Fahrzeugvideo:
WWW.MONTE-AUTO.COM
tel. +49 0151 12 12 85 84
tel. + 49 0762 17 09 12 12
tel. +39 3929755102
Danke Thanks Grazie Merci. Licina Esad Francesco
Allgemeine InfosScheibenwischer mit RegensensorAMG StylingSommerreifenAmbientebeleuchtung
Komfort/InterieurTEMPOMATWärmedämmend dunkel getöntes GlasSitzheizung für Fahrer und BeifahrerInnenraumlicht-PaketAMG FußmattenZierelemente Holz Esche schwarz offenporig / Aluminium mit Längsschliff hellSitzkomfort-PaketZierelemente Holz Esche schwarz offenporig / Aluminium mit Längsschliff hell
SicherheitKneebagAdaptives BremslichtAktiver Spurhalte-Assistent
MediaSmartphone Integration
Technik/UmweltRückfahrkameraAußenspiegel elektrisch anklappbarKlimatisierungsautomatik THERMATICReifendruckkontrolleAGILITY CONTROL Fahrwerk mit selektivem DämpfungssystemAdaptiver Fernlicht-AssistentCOC-Papier EU6 - mit Zulassungsbescheinigung Teil IIAutomatische Beifahrerairbag-AbschaltungDieselpartikelfilter
ExterieurPanorama-SchiebedachEASY-PACK Heckklappe
Weitere MerkmaleAktiver Park-Assistent mit PARKTRONICInnen- & Außenspiegel autom. abblendendFußgängerschutzAndroid AutoVerkehrszeichen-AssistentDachreling schwarzEASY-PACK Laderaumabdeckung4-Wege-LordosenstützeEinstiegsleisten mit &quot,Mercedes-Benz&quot, Schriftzug', beleuchtetVorrüstung für NavigationsdiensteSteuercodeSTEUERCODE COC-PAPIEREApple CarPlaySpur-PaketTotwinkel-AssistentAktiver Brems-AssistentGPS AntenneTelefon-AntenneDoppelcupholderAblagepaketMercedes-Benz NotrufsystemErweiterte Funktionen MBUXKommunikationmodul ohne Funktion', kann bei Teilverfügbarkeit in der Werkstatt aktiviert werdenFestplatten-NavigationVorrüstung für Live Traffic Information9G-TRONICDIRECT SELECT-SchaltwippenTouchpadVolldigitales Instrumenten-DisplayDigitales RadioMBUX MultimediasystemAnhängevorrichtung mit ESP AnhängerstabilisierungUmfeldbeleuchtung in den AußenspiegelnLED High Performance-Scheinwerfer (Rechtsverkehr)Vorrüstung für digitales RadioMedia-DisplayKEYLESS-GO Start-FunktionKabelloses Ladesystem für mobile Endgeräte vornKraftstoffbehälter mit 66 Liter InhaltAbgasreinigung EURO 6 TechnikDYNAMIC SELECTAssistenz-PaketKomfort-PaketAdvanced Licht-PaketAdvanced Park-PaketHigh-End Infotainment-PaketBusiness-PaketMultifunktions-Sportlenkrad in Leder NappaAMG Line InterieurAMG Line ExterieurPark-Paket mit RückfahrkameraSpiegel-PaketNight-PaketKonnektivitäts-Paket Navigation48',3 cm (20 &quot,) AMG Leichtmetallräder im 5-Doppelspeichen-DesignMBUX Augmented Reality ohne Funktion', Aktivierung bei Teileverfügbarkeit in der Werkstatt möglichBremsanlage mit größeren Bremsscheiben an der Vorderachse12V-Steckdose im Gepäckraum2 USB-Anschlüsse im FondAdBlue BehälterRemote Services PlusDiesel-Abgasreinigungsanlage BlueTEC inklusive AdBlue BehälterWarnweste für Fahrer
Der oben angezeigte Preis ist nicht verhandelbar, wir erhalten keinen Austausch
Dies beim Treffen und Verträgen der auf die Seite Site Informationen Informationen mit der Berücksichtigung der Rechte wurde, wird keine Garantie für die Richtigkeit, Vollständigkeit oder Nützlichkeit gegeben. Der Händler lehnt jede Verantwortung für Fehler, Ungenauigkeiten oder Auslassungen in Bezug auf diese Daten ab.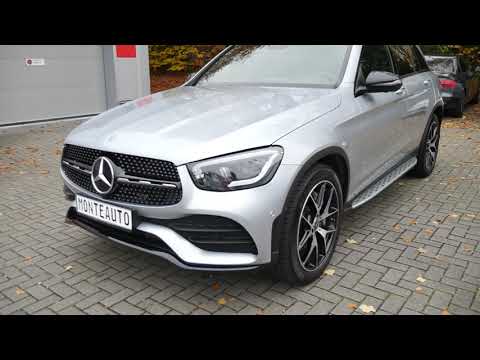 Fill the form to receive a free evaluation.
Fields marked with * are mandatory.
Wanna request a test drive? Write us!
Fields marked with * are mandatory.
Book your
MERCEDES-BENZ GLC 220 d AMG 4M 4Matic 9G-Tronic 194HP Panorama
Ti piace questo veicolo? Prenota online con un piccolo anticipo in serenità!

Ti garantiamo la priorità sul veicolo pagando un piccolo anticipo.

Dopo aver visionato la vettura potrai decidere di procedere con l'acquisto con storno dell'anticipo pagato.
Book this car now!
Book your
MERCEDES-BENZ GLC 220 d AMG 4M 4Matic 9G-Tronic 194HP Panorama
Pay now with

[LINK_OPEN]
[MAKE]
[PRICE]
[REGISTRATION_DATE]
[KM]
[FUEL]
[GEARBOX]
[DISPLACEMENT]
[POWER]
[COLOR]
[OPTIONS]
[LINK_CLOSE]
Haven't you found the car you are looking for?
Fill out the form below and we will contact you as soon the vehicle you are looking for will be available
Those information will not be shared with third-party companies
Thank you for compiling this module.
You will shortly receive a confirmation email.