AUDI Q5
2.0 40 TDI 190 CV quattro S tronic Sport
Book Now
With an advance of 200€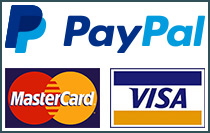 | | |
| --- | --- |
| Condition | used |
| Registration year | 05/2019 |
| Mileage | 13.500 |
| Fuel | Diesel |
| Displacement | 1968 Cm³ |
| Power | 140 KW / 190 CV |
| Gearbox type | Automatic (7) |
| External color | Black metallized |
| Interior color | Fabric Gray |
| | |
| --- | --- |
| Seats | 5 |
| Doors | 5 |
| Weight | 1845 Kg |
| Emission Class | Euro 6 |
| Fiscal HP | 20 |
| Warranty | 12 months |
| Previous owners | 1 |
| Traction | AWD |
Consumptions
| | |
| --- | --- |
| Urban consumption | 5.3 l/100 km |
| Extraurban consumption | 4.7 l/100 km |
| Mixed consumption | 4.9 l/100 km |
| CO2 Emission | 129.0 g/km |
Exterior and interior sizes
Energy efficiency (emissions / KM)
Description
Q5 2.0 40 tdi 190ps Quattro S-Tronic Clean Diesel
1. Besitzer, sehr guter Zustand, so gut wie neu, ...
1 Hand, absolut erledigt und unfallfrei, Nichtraucher, keine Dellen, keine Kratzer.
Alle Reparaturen werden von der Hersteller-Garantie (von 12 bis 24 Monaten) direkt ab Werkverwaltung.Wir garantieren ihnen eine Einsparung von Zeit und Geld indir wir wir für Sie um zu Phasen des notwendigen Einflusses.Unsere Autos ändern wir in ganz Europa aus. Wir sprechen Deutsch, Englisch, Italienisch, Français und Serbo Kroatisch.
Consegna auto a domicilio e immatricolazione in tutta Italia.NOUS PARLONS FRANÇAIS UND LIVRONS DES VOITURES DANS TOUTE Die EU.Pricamo srpsko hrvatski isporuka automobila u cijeloj EU.
Gerne holen wir Sie kostenlos vom Flughafen ab!
Fahrzeugvideo:
https://www.youtube.com/watch?v=TiKYuV3nEmw&feature=youtu.be
WWW.MONTE-AUTO.COM
tel. +49 0151 12 12 85 84
tel. + 49 0762 17 09 12 12
tel. +39 3929755102
Danke thanks Grazie Merci. Licina Esad Francesco
Der oben angezeigte Preis ist nicht verhandelbar, wir erhalten keinen AustauschDies beim Treffen und Verträgen der auf die Seite Site Informationen Informationen mit der Berücksichtigung der Rechte wurde, wird keine Garantie für die Richtigkeit, Vollständigkeit oder Nützlichkeit gegeben. Der Händler lehnt jede Verantwortung für Fehler, Ungenauigkeiten oder Auslassungen in Bezug auf diese Daten ab.
Ausrüstung:Geteilter RücksitzSkipassAudi Pre Sense VideokameraFerngesteuerte Heizung für AutosAudi SoundsystemReihenfolge von Stoff Komfortschlüssel inkl. sensorgesteuerte Heckklappenfreigabe inkl. Heckklappe, die sich elektrisch öffnet und schließt70-Liter-Kraftstofftank mit zusätzlichem 24-Liter-Tank. Schnittstelle für Audi SmartphonesAlpin paketApple Carplay mit Reflexion der mobilen AppsMusik StreamingAudi Matrix LED Scheinwerfer inkl. dynamische Fahrtrichtungsanzeige vorne und hintenElektrische SicherheitsgurteSportlederlenkrad mit flachem Design mit 3 Speichen, flacher Boden mit MultifunktionVariable Kopfstütze für die VordersitzeParksensoren vorne und hintenTour AssistenzpaketAudi smart conekt (navigation, spotify)Interner Spiegel, der sich automatisch ohne Rahmen verdunkeltPedale und Fußstütze aus Edelstahl18 "Leichtmetallfelgen Mehrfarbiges UmgebungslichtpaketFarbige Fenster mit Akustikglas für die SonneKomfortpaket Französisch TürenAudi FreisprecheinrichtungGepäckschutz PrivatsphäreElektrisch betätigte HeckklappeAbnehmbarer LadebodenAußenspiegel elektrisch verstellbar und beheizbarNetzpartitionAutomatisches Komfortklimasystemquattro mit ultra-technologieDas Start / Stopp-SystemAirbags mit abnehmbaremBeifahrer AirbagAdBlue Tank (12 Liter)ersetzt durch: Mit zusätzlichem Tank für SCR (24 Liter)ReifendruckanzeigeReifenreparatursatz 1G81PD Radschrauben, DiebstahlsicherungZusammenklappbare AnhängerkupplungSportsitze mit elektrischer Komfort-Lordosenkomfortunterstützung
Fill the form to receive a free evaluation.
Fields marked with * are mandatory.
Wanna request a test drive? Write us!
Fields marked with * are mandatory.
Book your
AUDI Q5 2.0 40 TDI 190 CV quattro S tronic Sport
Ti piace questo veicolo? Prenota online con un piccolo anticipo in serenità!

Ti garantiamo la priorità sul veicolo pagando un piccolo anticipo.

Dopo aver visionato la vettura potrai decidere di procedere con l'acquisto con storno dell'anticipo pagato.
Book this car now!
Book your
AUDI Q5 2.0 40 TDI 190 CV quattro S tronic Sport
Pay now with

[LINK_OPEN]
[MAKE]
[PRICE]
[REGISTRATION_DATE]
[KM]
[FUEL]
[GEARBOX]
[DISPLACEMENT]
[POWER]
[COLOR]
[OPTIONS]
[LINK_CLOSE]
Haven't you found the car you are looking for?
Fill out the form below and we will contact you as soon the vehicle you are looking for will be available
Those information will not be shared with third-party companies
Thank you for compiling this module.
You will shortly receive a confirmation email.